How VoIP Phones Can Save Money for Your Business
Apr 12
Business owners are aware of the significance of cost management. But what if there was a cost-effective approach to improving communication within your organization? VoIP (Voice over Internet Protocol) phones are a modern communication technology that enables users to make phone calls via the internet, as opposed to traditional landline networks. This makes them significantly more cost-effective and efficient than traditional telephone systems while still providing excellent audio and video communications. In this article, we will discuss how VoIP phones can help your business save money and increase productivity. We will also examine some of the capabilities that come with these smart devices, as well as why they are gaining popularity among organizations of all sizes.
How VoIP Phones Save Money for Your Business
One of the primary benefits of VoIP phones is that they are considerably less expensive than traditional landline systems. Not only are there no installation or maintenance fees, but VoIP phones also often have significantly lower monthly subscription rates. This makes them an excellent option for companies seeking to reduce their communication expenses without sacrificing quality.
In contrast to conventional phone systems, which rely on costly hardware and wires, VoIP phones are powered by a software-based system  housed in the cloud. This allows you to scale your phone system without investing in extra hardware, saving you time, money, and resources.
Included Features of a VoIP Phone Service
VoIP phones include a variety of features that make them an appealing option for businesses. These services include call forwarding, voicemail, conference calling, video conferencing, and more. With these alternatives, you can quickly tailor your phone system to the requirements of your company without paying additional money on hardware or software.
In addition, several VoIP phone systems have sophisticated call analytics and reporting features. These allow you to acquire useful insights into your organization's communication practices and discover areas where you may save money or increase productivity.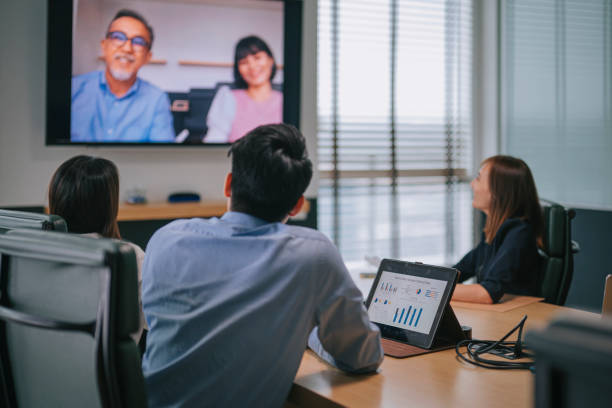 Why VoIP phones Are Growing in Popularity
As the price of traditional telephone systems keeps increasing, a growing number of businesses are using VoIP phones to save money. Not only do these devices allow you to save expenses without losing quality, but they also come equipped with robust capabilities that can increase the communication efficiency  of your business.
Depending on the supplier, a VoIP phone system may offer voicemail, caller ID, call forwarding, conference calling, and other helpful functionalities. VoIP phones also offer significantly cheaper international calling rates than traditional landline networks. Additionally, they include extensive security procedures that keep your chats confidential and secure.
The Advantages of Using VoIP Phones for Your business
In addition to being less expensive, VoIP phones offer a variety of other advantages that can help your business grow. Included among the benefits of VoIP phones are:
Scalability and Adaptability: VoIP phones are very scalable and can be altered simply to match business needs. This implies that you do not have to worry about making expensive modifications or expenditures as your communications needs evolve.
Better Security: VoIP phones are equipped with powerful security mechanisms that keep your talks private and secure. This helps to secure the security of vital business information. From encryption to authentication, VoIP phones ensure the security of your discussions.
Better Mobility: VoIP phones also allow you to stay connected when you are away from your workstation, hence enhancing mobility. You may simply answer calls on the go or set up remote offices in other locations due to their portability. This facilitates communication with consumers, employees, and partners regardless of location.
Increased Productivity: VoIP phones are also equipped with a variety of capabilities that can increase your productivity. From automated attendants to voicemail, these tools streamline your communications and save time on monotonous duties.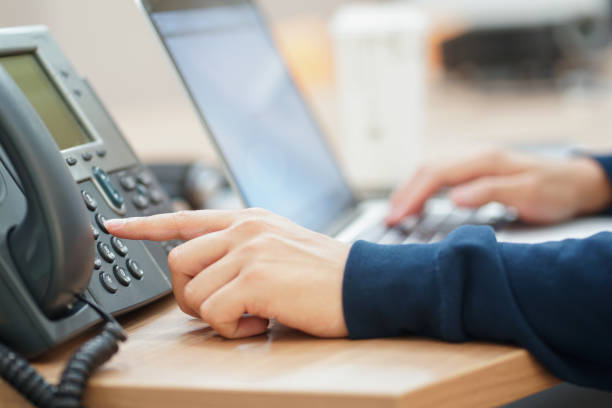 Stable Service: VoIP phones provide a stable service that can be easily adjusted up or down based on the user's demands. This allows you to focus on what's essential - operating your business – without having to worry about dropped calls or other connectivity problems.
Simple Integration: VoIP phones can be easily linked with other business applications, such as customer relationship management (CRM) and project management software. This allows you to streamline your communications and make customer connections easier to manage.
Enhance Customer Satisfaction: VoIP phones offer a variety of functions that are designed to improve the user experience. These solutions, ranging from call forwarding and automated attendants to advanced analytics, can help you respond swiftly to customer inquiries and provide enhanced service.
Final Reflections
VoIP phones are rapidly gaining popularity among organizations seeking to save money and expedite communications. These devices offer a variety of advantages that can enhance your productivity, mobility, and client experience thanks to their advanced capabilities. As VoIP technology continues to advance, an increasing number of enterprises will use this cost-effective solution to meet fluctuating customer demands and maintain connectivity.
If you are contemplating a switch to VoIP phones, check this blog post from Easier Communications to learn more.